The China Biographical Database Project (CBDB) describes itself as "an online relational database with biographical information about approximately 328,000 individuals as of May 2014, primarily from the 7th through 19th centuries". A joint project of Harvard's Fairbank Center for Chinese Studies, Academia Sinica's Institute of History and Philology, and Peking University's Center for Research on Ancient Chinese History, the project's relatively compact website belies an extraordinary wealth of structured data that is available for download in the form of an Access database, and can also be directly queried using an API.
The level of detail included in the database is quite astounding – and, crucially for this kind of material, the data is carefully structured such that many kinds of complex queries for specific types of information are possible.
The underlying tables that store the information can also be accessed directly to construct complex queries, or to export subsets of the data: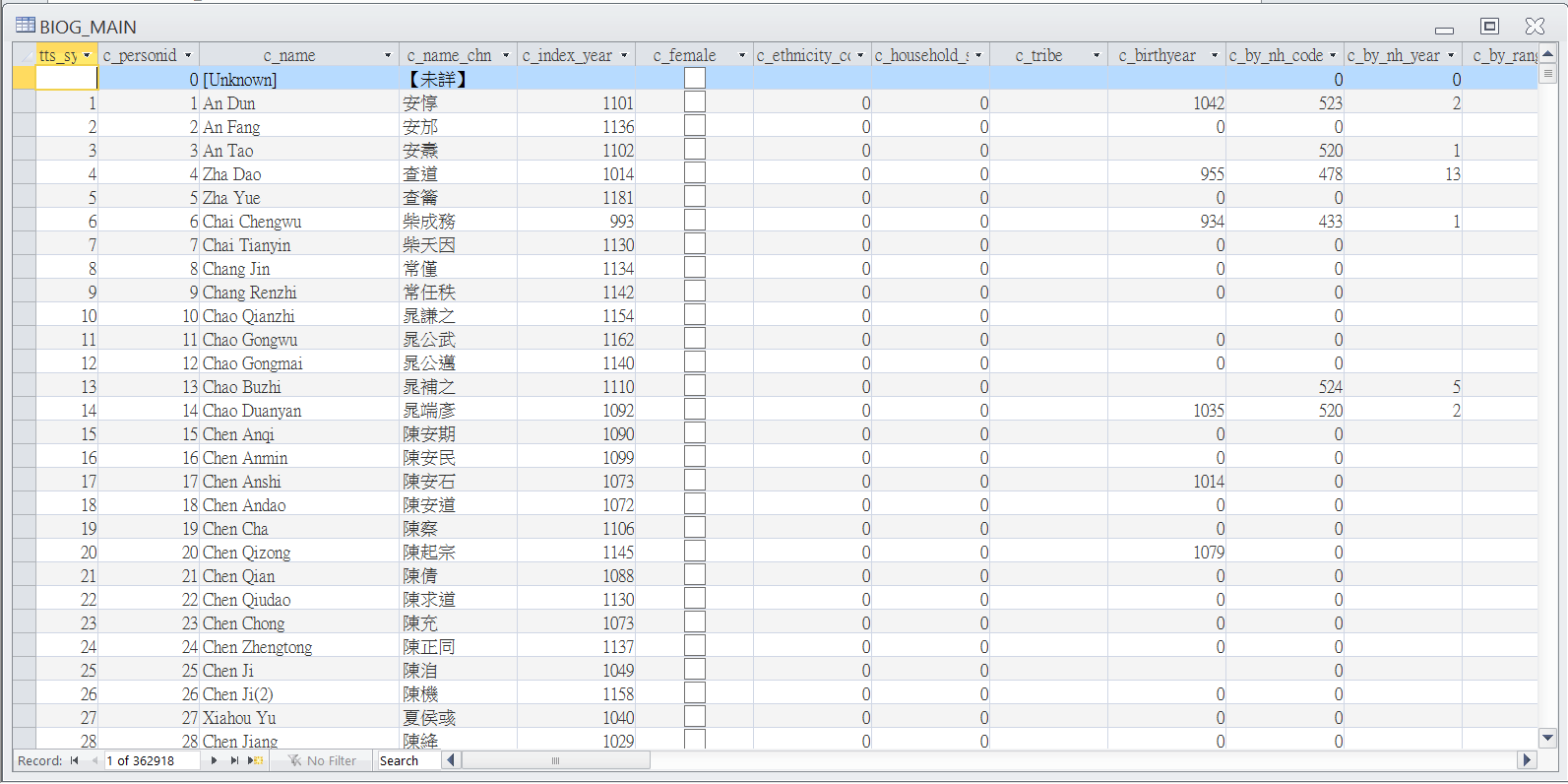 A simple public API is also offered that allows direct querying of the data and returns either human-readable HTML or structured data in XML or JSON. At present the only supported queries for this API appear to be names in Chinese or Pinyin and record number, which significantly limits its flexibility versus the Access database, but for applications where these queries are sufficient it provides a very neat way of accessing the data in a structured format. According to the site, at least four other projects are currently making use of the API.
Surprisingly even though the entire database is made freely available for download I found no explicit license or statement as to acceptable reuse of the data, other than the generic copyright notice at the bottom of the website, so it is unclear whether it is intended to be open source, though it is clearly open access.